Buying From Online Portal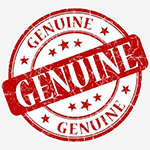 Company Busy Infotech (BIPL) doesn't endorse online sales and has not authorised any vendor to sell BUSY Softwares online. Therefore, Company BIPL will not provide any warranty / support on products purchased from online portals.
A few cases of fake BUSY products being supplied through online portals have also been reported. Company BIPL doesn't take any responsibility for such cases.